Which is a good industrial display?
Date:2019-04-26
 There are many small and medium-sized industrial LCD manufacturers in the market, and the size, model and parameters are all uneven. Which one should we choose when we choose new products?
2 "- 32", the more common LCD brand manufacturers are as follows:
Taiwan: AUO, Qimei electronics, Qun Chuang optoelectronics, Hanyu Caijing,
Japanese: Mitsubishi, Kyocera, Panasonic, sharp, Yuantai, deanxi, etc
Domestic: Tianma, BOE, Longteng, CLP Panda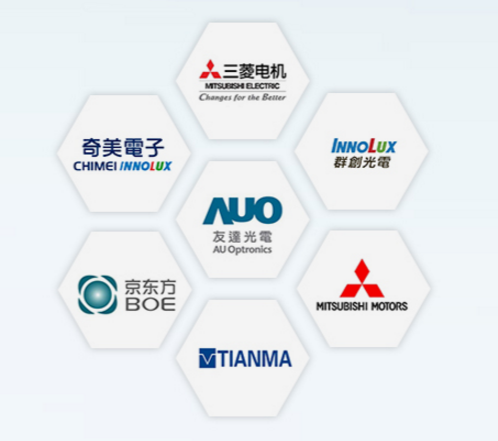 Which industrial display is better? It's really hard to say, because the industrial display screen is better. The parameters to be compared are: viewing angle, display brightness, backlight life, working temperature, contrast, etc. With the same LCD screen, the same brand and different parameters, the price of industrial LCD screen will also be different. Not all the parameters are the best. The selection of industrial LCD screen depends on the application environment of the product. For example, when we apply to outdoor products, we have requirements on the brightness and working temperature of industrial LCD screen. The selection is not the brightest and the widest working temperature, After all, brightness and temperature width parameters are the key factors that affect the price. When used outdoors, it can be divided into two situations: the one with shelter and the one without shelter. If there is shelter, the brightness of LCD screen can reach about 500nits, and the working temperature is - 20 ~ 70 ℃ ° C。 Another kind of environment has no shelter at all, the brightness of LCD screen should be greater than or equal to 700nits, and the working temperature should be - 30 ~ 85 ℃ ° C. LCD can be read when used outdoors.
Therefore, the selection of industrial LCD screen is better to choose the industrial LCD screen with appropriate parameters than the best one.
Hangzhou Xuhong Technology Co., Ltd. is a technology-based company of industrial color LCD module, industrial control display products and touch screen control. It is a professional supplier of industrial LCD drive solutions. It is an enterprise unit that carries out display and touch control of terminal equipment through LCD products and display drive solutions. Our long-term stable supply of 3.5 "- 32" industrial LCD screen, TFT LCD screen brand diversification, complete models, can meet different customers under different application environments, medical, vehicle special industry wide temperature, bright, wide angle Industrial LCD screen all stable supply.