Application of 7-inch LCD in agricultural machinery products
Date:2019-04-22
 Agricultural machinery and agricultural intelligent and information market, is agricultural machinery, construction machinery intelligent embedded technology and system provider. Beidou automatic driving navigation system, auxiliary driving system, farmland operation supervision system, Beidou satellite leveling control system, variable operation control system, etc., cover the whole process of agricultural operation from tillage to harvest.
Agricultural machinery application screen interface function: parameter view: you can directly view the number of satellites, vehicle speed, pressure, the amount of remaining medicine, the amount of medicine to be sprayed per hectare, and the spraying flow when the vehicle is walking.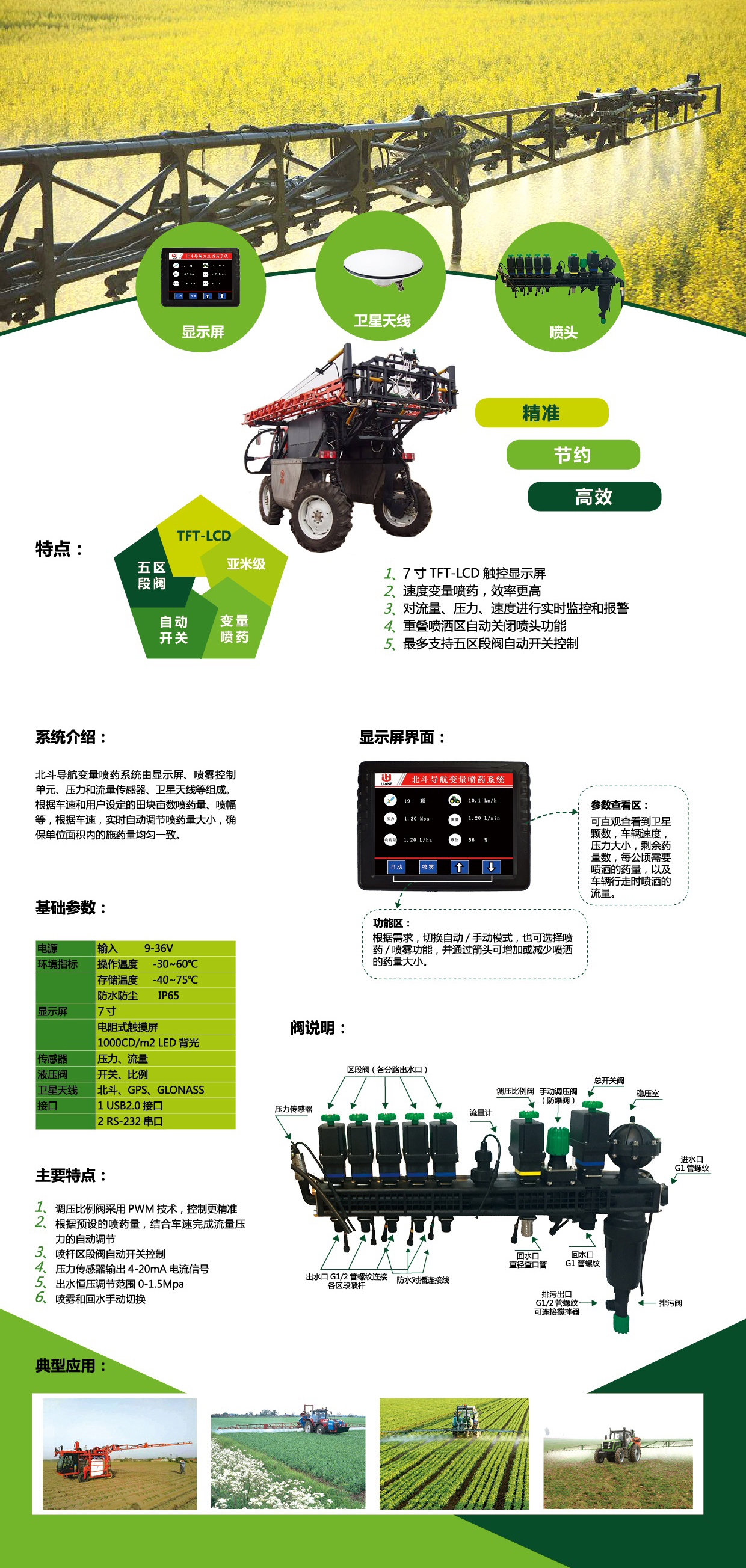 Customer LCD screen selection requirements: 7-inch screen, good brightness, LVDS interface, good working temperature, sensitive response
Our recommended solution: according to the customer selection requirements and the product introduction in the picture, our business colleagues recommend g070vw01 V0 (Youda 7 inch Industrial LCD screen) + amt9545 (amt7 inch 4-wire resistance touch screen) with brightness of 400cd / m2 and working temperature of - 30 ℃ to 80 ℃
Advantages and disadvantages: the original package of industrial LCD, good stability, built-in constant current source, cost-effective, enjoy the original one-year warranty, available in stock, stable supply, reliable touch quality
You can ask our customers for the parameter specification of Youda 7-inch g070vw01 v0. All the parameter values of amt9545 are subject to the specification. If necessary, you can ask our customer service for the specification.