15.6 -inch LCD with touch screen for Spectrum monitoring analyzer equipment
Date:2023-09-13
   15.6 -inch LCD with touch screen for Spectrum monitoring analyzer equipment application
Industry: research and test development
  Application product: spectrum monitoring equipment
  The spectrum analyzer adopts a modular design, and uses core technologies such as digital equilibrium algorithm, radio frequency microwave device non -linear simulation algorithm to achieve high -broadband and large dynamic real -time spectrum analysis. The product has good analysis bandwidth, real -time spectrum analysis bandwidth, collection and storage depth, signal quality and other performance indicators. It has a variety of test functions such as analysis capabilities of real -time spectrum , IQ digital signal demodulation, vector signal analysis, etc., with 4G/5G mobile communication signals, WIFI signals, Bluetooth signals, Internet of Things signals, digital TV signals, simulation modulation,digital modulation signals, Word modulation signals, radar signals, noise coefficients, phase noise. It is widely used in mobile communication, signal search and detection in complex electromagnetic environment , electron confrontation, radar, aerospace and other fields.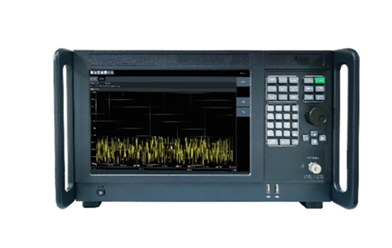 The main characteristics of the spectrum analyzer
  ● Frequency range: 2Hz ~ 8GHz/26.5GHz/43.5GHz/85GHz available;
  ● Analysis bandwidth: maximum support 2GHz, with 200MHz, 500MHz, 1GHz bandwidth available;
  ● Real -time analysis bandwidth: Maximum support 1.2GHz, effectively supporting the real -time analysis and frequency jumper capture of broadband signals in complex scenarios;
  ● Storage depth: Provide the maximum 6GBYTE internal collection and storage depth, effectively support users for long -term signal collection storage requirements;
  ● Control interface: With the control interface expansion function of the connection to the measured part, realize real -time synchronization test with the measured parts
  Spectrum analyzer application scenario.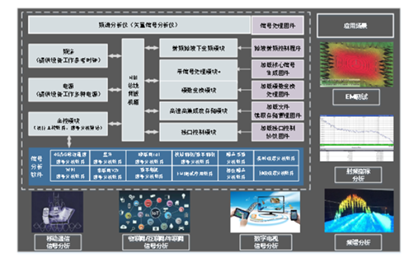 Customer's requirements: 15.6 -inch LCD screen, with touch screen function, long -term stable supply.
  Our solutions: G156HAN02.302,AUO 15.6 -inch industrial LCD screen+ xH156135A capacitive touch screen.
  G156HAN02.302's technical parameters: the resolution is 1920 (RGB) × 1080 FHD 141PPI, the brightness is 500 cd/m² (TYP.), The contrast is 1000: 1 (Typ.) (Transmitted), the visual angle 89/89/89/89 (TYP.) (CR ≥ 10), the working temperature Degree: -20 ~ 70 ° C, storage temperature: -20 ~ 70 ° C, signal system 30 pins LVDS (2 CH, 8 -bit), terminal, backlight type WLED, 50k hours, including LED driver, response speed 25 (TYP.) (TR+TD) MS.
  XH156135A, capacitor touch screen technical parameters:
  1. Cover Lens is to strengthen glass;
  2. The FPC interface is a USB interface, 4pin seat-USB interface;
  3. FPC board IC: ILI2411, touch channel: RX38*TX22;
  4. Surface hardness is 6H;
  5. The light transmission rate is 87%or more
  6. Work temperature: -40 ~ 85 ° C
  Storage temperature: -40 ~ 85 ° C
  7. Show area: 343.7 (horizontal) *193 (vertical) mm
  Appearance size: 364.6 (horizontal) × 219.1 (vertical) × 2.4 (thick) mm
  G156HAN02.302 + XH156135A capacitive touch screen belong to industrial products and are suitable for industrial and medical imaging products.