10.4 -inch high bright LCD with resistive touch screen in full lamination for
Date:2023-09-12
10.4 -inch high bright LCD with resistive touch screen in full lamination for ultrasonic phase defect detector
Application product: ultrasonic phase defect detector
  The phase-array imaging ultrasound probe, through the software, can control the excitation time of each chip in the probe, thereby controlling the angle, focusing position and focus size of the beam.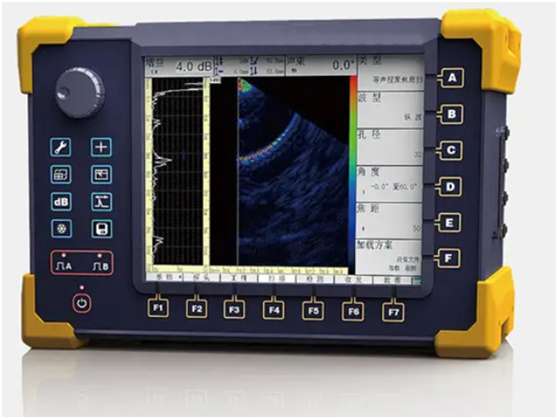 technical advantage of ultrasonic phase array :
  1. Real-time color imaging, including A/B/C/D and S-scanning, which is convenient for defect judgment and will not be misjudged or miss defects;
  2. The phase array technology can realize the linear scan, fan -shaped scan, and dynamic depth focusing, so as to have the characteristics of wide waves and multi -focus, so the detection speed can be faster and more accurate;
  3. The phase array has higher detection flexibility, which can realize the functions that other conventional testing technologies cannot achieve, such as detection of complex workpieces ;
  4. It is easy to detect defects in various directions and different positions, high defect detection rate, wide detection range, high quantitative and positioning accuracy;
  5. Sweeping the device is simple, convenient for operation maintenance and use, no harm to the human body, no pollution to the environment;
  6. The detection results are slightly affected by human factors, data is easy to store, manage and call, and connect to the computer to print it. You can also directly connect with the mouse on the instrument.
  7. It can save a lot of costs. One probe+multi -use of wedge can automatically generate graphic defect reports. With an internal network, quality inspection can be directly sent to the data center to check.
  Customer's requirements: 10.4 inch,800*600, 10.4 inch 1024*768,brightness is 1200, with resistance screen.
  Our recommend schemes: G104STN01.0+AMT9509 Full lamination
  G104STN01.0 Technical parameter: resolution is 800 (RGB) × 600 SVGA 96ppi, the brightness is 400 cd/m² (TYP.), the contrast is 700: 1 (Typ.) (Transmitted), the visual angle 80/80 /60/70.) (cr ≥ 10), working temperature: -30 ~ 80 ° C, storage temperature: -30 ~ 80 ° C, signal system 20 PINS, LVDS (1 CH, 6/8 -bit), The terminal, backlight type WLED [7s2p], 50K hours, containing LED drive, response speed 10/5 (TYP.) (TR/TD) ms.
  G104XVN01.0 technical parameters: resolution is 1024 (RGB) × 768 XGA 123ppi, the brightness is 470cd/m² (TYP.), The contrast is 3000: 1 (Typ.) (Transmitted), visual angle 89/89// 89/89 (TYP.) (CR ≥ 10), working temperature: -30 ~ 80 ° C, storage temperature: -30 ~ 80 ° C, signal system 30 pins LVDS (1 CH, 6/8 -bit), terminal, Backlight type WLED [2 Strings], 50K hours, containing LED driver, response speed 20/10 (TYP.) (TR/TD) ms.
  AMT9509 four -wire resistor touch screen technical parameters:
  1. ITO Glass Thickness: 1.10mm
  2. COVERALL Thickness: 1.5+0.1mm (without liner)
  3. Connector and Pinout As Indicated
  4. Front Surface: Anti-GLARE HARDCOAT
  5. Tail Type: Immersion Gold Plated FPC, ZIF
  6. Other SPEC: SEE Approval Sheet
  7. The light transmission rate is more than 87%
  8. Work temperature: -40 ~ 85 ° C
  Storage temperature: -40 ~ 85 ° C
  9. Show area: 211.2 (horizontal) *158.8 (vertical) mm
  Visual area: 215.00 (horizontal)*162.2 (vertical) mm
  Appearance size: 225.55 (horizontal) × 172.95 (vertical) × 1.5 (thick) mm
  AUO 10.4 -inch 2 industrial LCD screens are 400 CD/M² and 470CD/M². We firstly make the liquid crystal screen's brightness reaches 1500cd/m², and then with fully laminated AMT9509, lastly the whole module brightness meets 1200 cd/m².
  Customers' needs are a set of structures that support two different resolution. We recommend that AUO G104STN01.0 and G104XVN01.0 specifications, 1200 CD/M2 industrial -grade LCD screen, this series can also provide flexible choices for the four -line resistance touch screen and enhanced process, such as anti -reflected surface process and optical bonding solution. With high brightness and wide temperature, it provides superior sunlight readability, whether it is suitable for application in semi -outdoor or outdoor environment.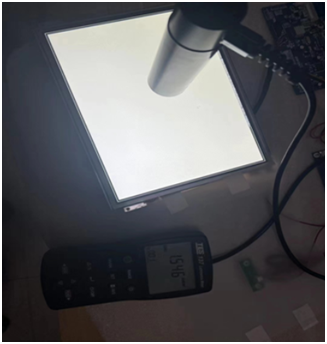 AUO LCD:https://www.auo-lcd.com/products/auo-lcd-screen/