10.1 -inch LCD with multiple touch screen solutions of Car loading navigation
Date:2023-08-17
  Application product: car latter installation
  Industry: car navigation
  product description:
  The vehicle display does not provide all the functions of the display, and has stronger processing performance, larger memory and storage space, upgrade HD high -brightly liquid crystal displays, uses OCR optical fit technology, high light transmission rate, AG anti -glare technology It can effectively reduce reflection and clearly visible in strong light.
  Display size: 10.1 "TFT LCD
  24 -bit full -color LCD, OCR optical fit
  Capacitor multi -touch operation
  4 video input, and audio input output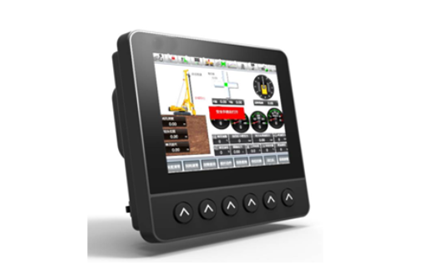 The field of car navigation application: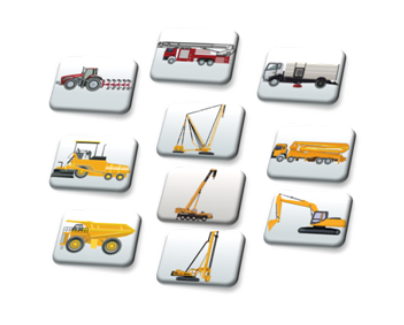 Features of car navigation display:Screen size: 10.1 -inch wide screen,Display effect: HD, highlight, wide view, high light transmission rate,appearance: light, narrow side, high screen ratio,Working environment: LCD work wide temperature, waterproof and dustproof performance improvement,Customer LCD screen selection requirements; 10.1 -inch high brightness LCD screen + capacitive multi -touch operation.
  Our recommend solutions: G101EVN03.1+10562 multi -point capacitor touch screen
  G101EVN03.1 Technical parameters: Resolution is 1280 (RGB) × 800 [WXGA] 149ppi, the brightness is 1000 CD/m² (TYP.), And the contrast is 1300: 1 (Typ.) [Transmitted], visual angle 85 /85/85/85 (TYP.) (CR ≥ 10), working temperature: -20 ~ 60 ° C, storage temperature: -30 ~ 70 ° C, signal system 40 PINS LVDS (1 CH, 6/8 -Bit ), Terminal, backlight type wled, 50K hours, no drive, response speed 25 (TYP.) (TR+TD) ms.
  10562 Multi -point capacitor touch panel technical parameters:
  1. Cover Lens is chemical reinforced glass;
  2. The FPC interface is a USB interface;
  3. IC (Yili ILI2511) (TX30*RX20), 10 point touch, I0 voltage 5.0
  4. Work voltage: 5.0V, interrupt waterproof: drop pulse
  Resolution: Automatic identification
  5. Surface hardness is 6H
  6. The light transmission rate is more than 86%
  7. No tolerance is ± 0.2mm
  8. Products meet the ROHS standard
  9. Work temperature: -20 ~ 70 ° C
  Storage temperature: -30 ~ 80 ° C
  10. Show area: 217.96 (horizontal) *136.6 (vertical) mm
  Appearance size: 227.76 (horizontal) × 149.0 (vertical) × 1.85 (thick) mm
  Recommended reason: The customer's environment is mostly trucks, agricultural machines, which require LCD screen high brightness, with capacitor touch, G101EVN03.1 temperature is wide, brightness of 1000 , capacitor touch 10562 Yili solution, good touch effect, wide Warm, the display effect is more, visible in the sun,meeting the customer's selection needs of the screen.